Starfighter: Y-wing.
Power: 2. Maneuver: 3. Hyperspeed: 4.
May add 1 pilot or passenger. Permanent pilot aboard provides ability of 1.
Rugged Rebel Alliance fighter. BTL-S3 has room for a second pilot to assist weapons operations. 16 meters long. Built by Koensayr.
Link: Decklists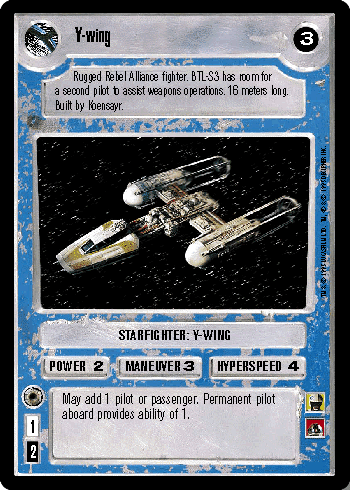 No review yet for this card.