• A Dark Time For The Rebellion
If opponent just deployed a planet site, deploy the related system from your Reserve Deck; reshuffle.
Absolute control wielded by the Emperor enables the Imperial forces to dominate planetary systems before the Rebel Alliance can gain a foothold.
Link: Decklists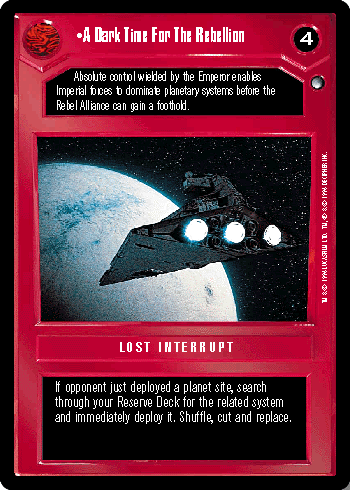 No review yet for this card.