Turn It Off! Turn It Off!
USED: Cancel any attempt to place a 'hit' starship, vehicle or droid in the Used Pile rather than the Lost Pile. OR Cancel Han's Toolkit. LOST: Cancel Crash Site Memorial.
"Turn it off! Turn it off! Off! TURN IT OFF!"
Link: Decklists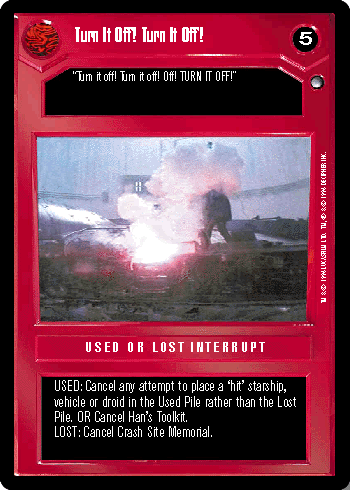 No review yet for this card.