I Have A Bad Feeling About This
Use 3 Force: Retarget an Interrupt or Utinni Effect which specifies a target to another appropriate target on the same side of the Force. OR Relocate any Effect (except those immune to Alter) deployed on a location to another appropriate location.
"This ground sure feels strange. Doesn't feel like rock. I don't know..."
Link: Decklists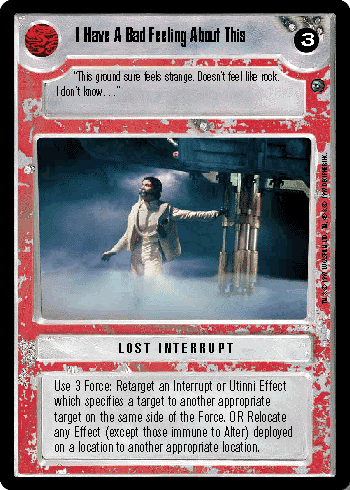 No review yet for this card.