Deploy on your side of table. While you occupy at least 3 battlegrounds or opponent occupies no battlegrounds, you lose no more than 2 Force from each Force drain or 'insert' card. (Immune to Alter.)
"Jabba! This is your last chance. Free us or die."
Link: Decklists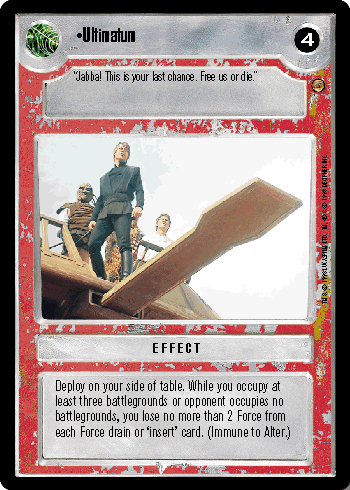 No review yet for this card.