Alien.
Power: 2. Ability: 1.
Deploys only to a Jabba's Palace site. Power and forfeit +2 when defending a battle at a Jabba's Palace site.
Several different types if Nikto were sold to Jabba by slavers. Compete with Weequay to prove themselves the stronger species.
Link: Decklists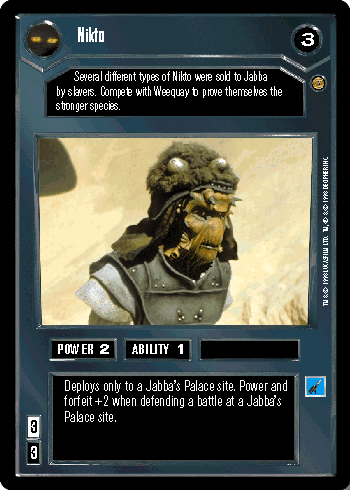 No review yet for this card.