Deploy on your character of ability > 3 (Effect lost if that character battles this turn). On a subsequent turn, if in a battle at a site, character's total weapon destiny is +3 and character adds one battle destiny. Effect lost at end of that battle.
To prepare for the inevitable conflict with Jabba's minions, Luke entered a calm state of mental preparation.
Link: Decklists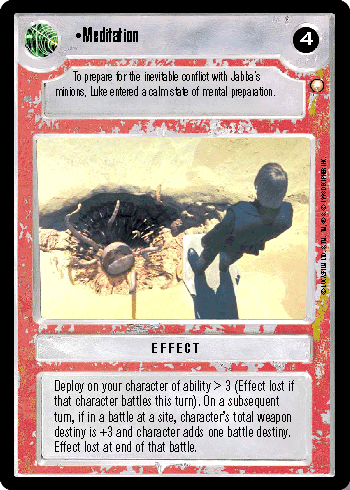 No review yet for this card.