USED: Cancel a Force drain at a site related to a system you control. LOST: Cancel Surprise Assault, It Could Be Worse, Nabrun Leids, Collision! or Hyper Escape. OR Lose 1 Force to search your Lost Pile and take one non-unique starfighter into hand.
"Put all sections on alert!"
Official Tournament Sealed Deck,
PM
Link: Decklists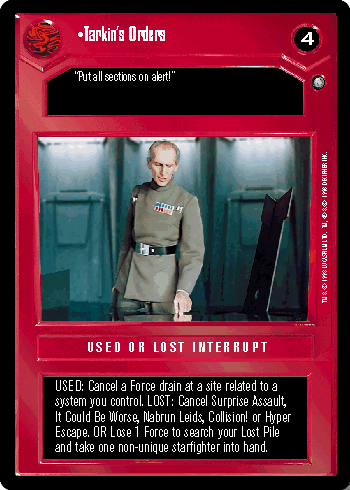 No review yet for this card.